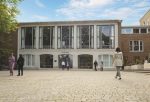 Learning Environment
Our learning environment is so much more than a physical backdrop. It is a sanctuary from within which the brightest minds can collaborate and engineer transformative thinking with real-world impact.
Explore
Transforming the learning environment
Over the years, we have extended our mark in and around Regent's Park, seeking spaces that support our ambitious work, reflect our world-class brand and fuel our community spirit.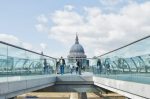 Our relationship with London is symbiotic
London infuses our School with an entrepreneurial spirit, and our location at the apex between East and West makes us enviably connected.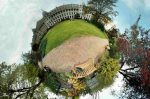 A top UK business school
Similarly, our standing as a top UK business school has made us a vital component of the local economic ecosystem.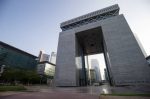 Our Dubai campus
We have broadened our reach and enhanced our position globally by establishing our Dubai campus, an important component of the LBS footprint.
A shifting landscape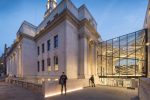 In recent years, the landscape of education has shifted dramatically. The pandemic reinforced the importance of face-to-face learning and campus interactions. It also brought to the fore the potential and importance of harmonising the physical and digital to enable innovations in teaching, learning and technology – for our students and alumni community.
Our physical spaces embody our brand and reputation. They play a key role in attracting the best students, faculty, alumni and business leaders who demand an environment that is as world-class as the teaching and experiences within them. The quality of our environment is directly linked to the way our community learns from one another and drives ambitious thinking.
Give to London Business School
Explore the LBS Learning Environment