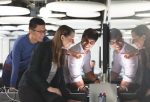 Innovation
Innovation is the bedrock to delivering continued economic growth. It is creativity in action. Without innovation, we cannot move forward.
Explore
Innovation is in the DNA of London Business School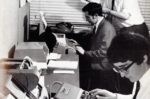 In the beginning
In our early days, LBS drew acclaim for having the first working computerised model of the UK economy – a trailblazing achievement in 1966.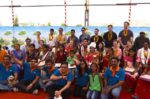 Our evolution
Much has changed since then and our focus has shifted to learning innovations. We've become pioneers in experiential learning with our innovative and industry-leading Global Business Experiences (GBE).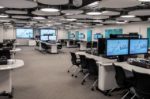 The Innovation Fund 
In 2017, using seed funding from donors in our Innovation Fund, we created our first-ever Collaborative Learning Classroom, blending the very best of in-person learning fuelled by technology.
Timing is everything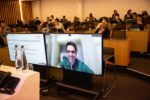 We know when it comes to innovation timing is everything and being able to spot the opportunities and harness change is crucial.  In March 2020, the pandemic gave us that opportunity to flex our innovative muscles.
Innovation funding allowed us to pivot rapidly to launch our hybrid learning platform not just for students but for our worldwide alumni community. We were able to apply virtual technology to our GBEs to re-create in-person global interactions, ensuring the delivery of our curriculum.
Explore Innovation at LBS