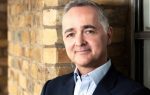 LBS Publishing was born out of a desire to provide students with learning experiences that reflected the global nature of the businesses our alumni go on to work in.
"Case studies give students a contextualised way to learn about real-world business scenarios by getting inside the heads of business leaders and studying their decision-making processes – good and bad," says Professor Tavassoli.
As a relatively small case study publisher, LBS Publishing punches above its weight, with faculty winning many Case Centre Awards over the years. LBS case studies with a focus on diverse protagonists help to fuel our diversity agenda, scaling our opportunities for global impact.
The expertise of our faculty – coupled with their extensive knowledge of many of the companies they study – has led to the production of high-quality case studies that are in demand from business schools and students worldwide. "The companies we study are often led by LBS alumni, which means faculty have a good understanding of the background. This also provides us with a diverse set of worldwide case studies, allowing us to be less US-centric and more focused on global business issues."
"A great deal of human learning has always happened through storytelling."
This global approach is highly relevant to the experience of our alumni – particularly our MBA students – when it comes to their careers after LBS. "A great deal of human learning has always happened through storytelling. Examining case studies in the classroom is an excellent way to embed academic learning within a storytelling context," says Professor Tavassoli.